MISS MESSY
SUZIE MCGOO
The Adventures of
Miss Messy Suzie McGoo
A young girl. A big secret. A fun adventure.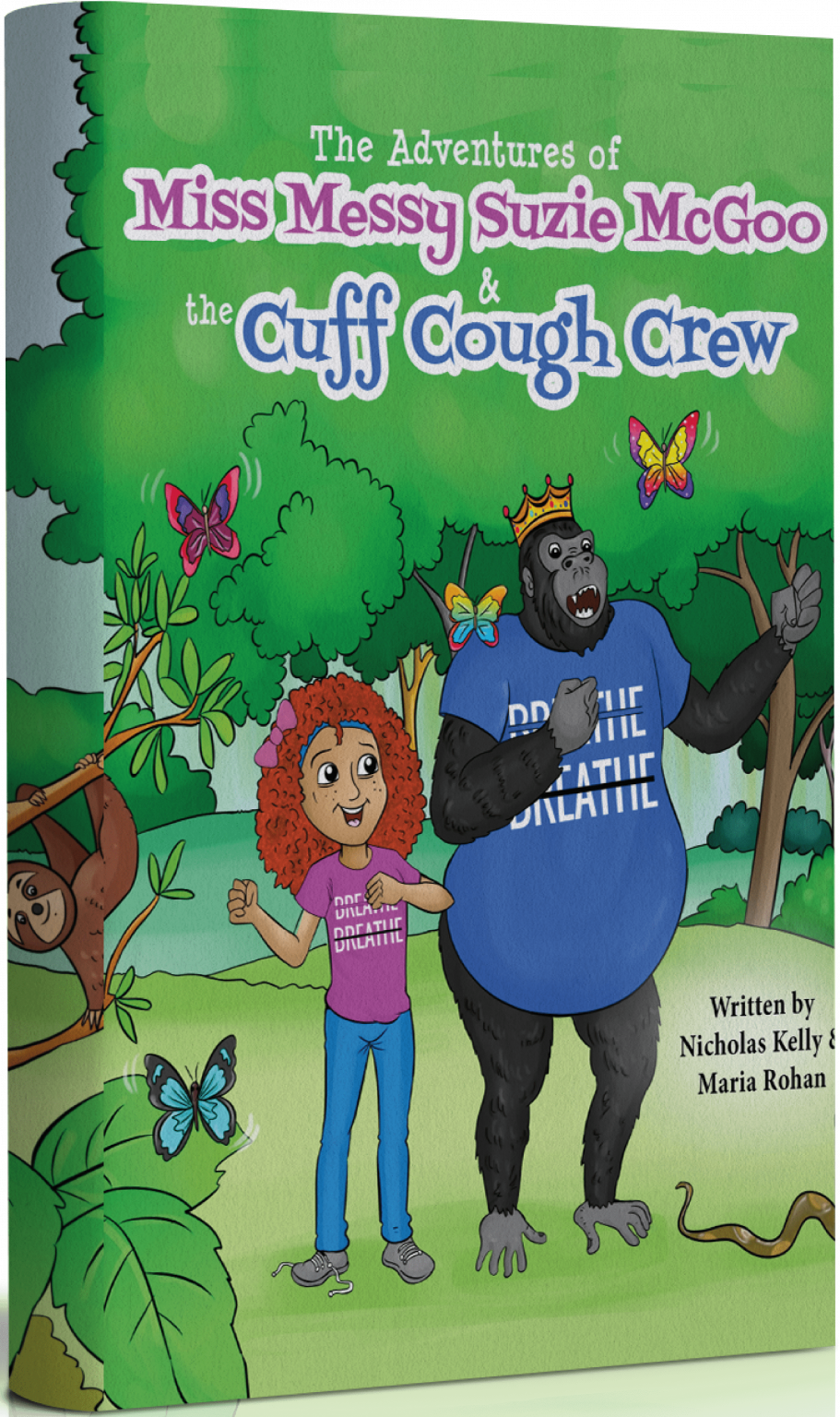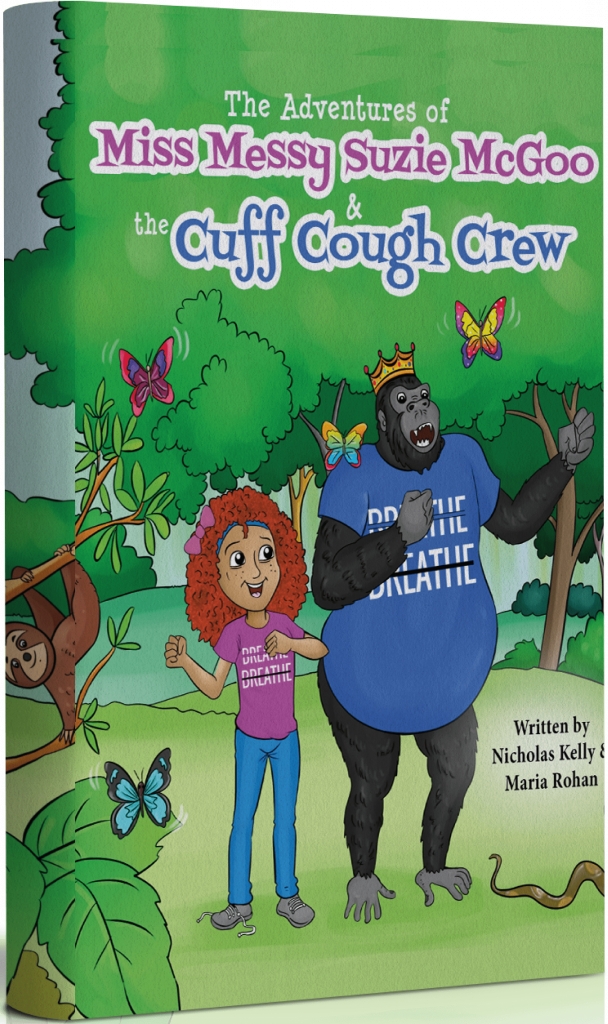 Welcome To The Wonderful World of Suzie McGoo
Meet Suzie
Meet Miss Messy Suzie McGoo, a delightful little girl who lives for adventure. Follow her as she embarks on her latest adventure – a trip through the jungle – where she and you will meet beautiful animals, see fantastic sights, and learn a thing or two about her and just how extraordinary and brave she is.
This book will delight parents and children alike and will teach both about what it's like to live and thrive with cystic fibrosis and the special lung therapy that makes her life easier and helps her remain healthy and strong.
About Author
Maria Rohan-Turk RN, BSN
Maria Rohan is a native of suburban Cleveland, OH. For the last decade, she has been a Cystic Fibrosis nurse. She has experienced firsthand the highs and lows of the disease and understands the impact it has on her patients' lives.
In addition to her direct patient care, Maria, a gifted writer, has been published for her work in Autism and child/adult trauma. Her passion and dedication extends beyond the clinical setting. She is a special needs basketball coach and an advocate for a kinder, more inclusive world that has compassion and a willingness to see life through a child's eyes.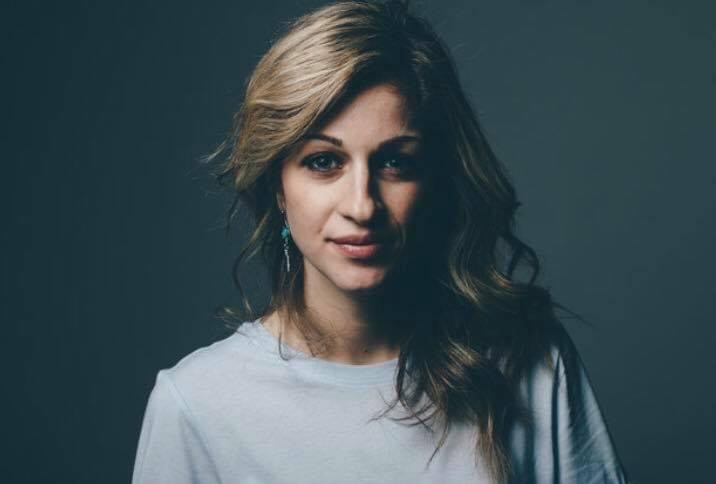 – About Author & Co-Illustrator –
Nicholas Kelly MS, RD, LD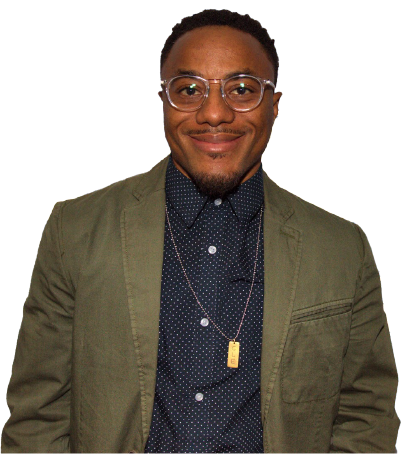 Nicholas Kelly's approach to life is filled with compassion, artistry, knowledge, and a deep-rooted desire to do good in the world.
Diagnosed at three-months-old with cystic fibrosis by his mother, he never let his condition prevent him from pursuing a "normal" life. He worked hard, overcame obstacles, and thrived in all that he did, including earning a Bachelor's and Master's Degree from Bowling Green State University, after which he became, a dietitian.
In addition to his academic success, he is a poet, educator, dancer, and decorated speaker. He draws from his personal experiences to inspire others to live to their full potential, use their strengths, remain positive, and advocate for themselves and others. He is an advocate for the CF community gaining recognition for his efforts in the media, national and local organizations, and patient-centric speeches.
For more information about him, visit his website here: www.NicholasKellyRD.com
Why Create Suzie?
This book holds a special place in Nick and Maria's heart. This book is the embodiment of friendship, determination, and love. This picture was taken during Nick's most recent hospital admission of 57 days.

Nick and Maria have been friends for years. Maria was one of the nurses to care for Nick while admitted to the hospital for Cystic Fibrosis. Nick is admitted an average of 4 months out the year. Despite the amount of time spent in the hospital, and level of sickness, Nick decided he wanted to make the most of his time.
One day Nick and Maria were having a conversation about the various ways to keep spirits high and the mind active. During this conversation, they discussed the benefits how therapeutic writing has been to endure and overcome tough situations. From this conversation and desire to help those around them, Suzie McGoo was born. In that instance, they knew the best way to help those around them, and honor the individuals and families' fighting this disease was to begin writing.

From them to you, let this book teach, inspire, and entertain all those part of the Cystic Fibrosis journey.
What Customers Say
"The book is creative, easy to read and understand. The involvement of the reader makes the story exciting. The colors of the pictures invite children to open the book. This book is instructional for children and for adults and children. It can be enjoyed by those free of the disease by discussing diversity and acceptance of it"
ShareCare Interview